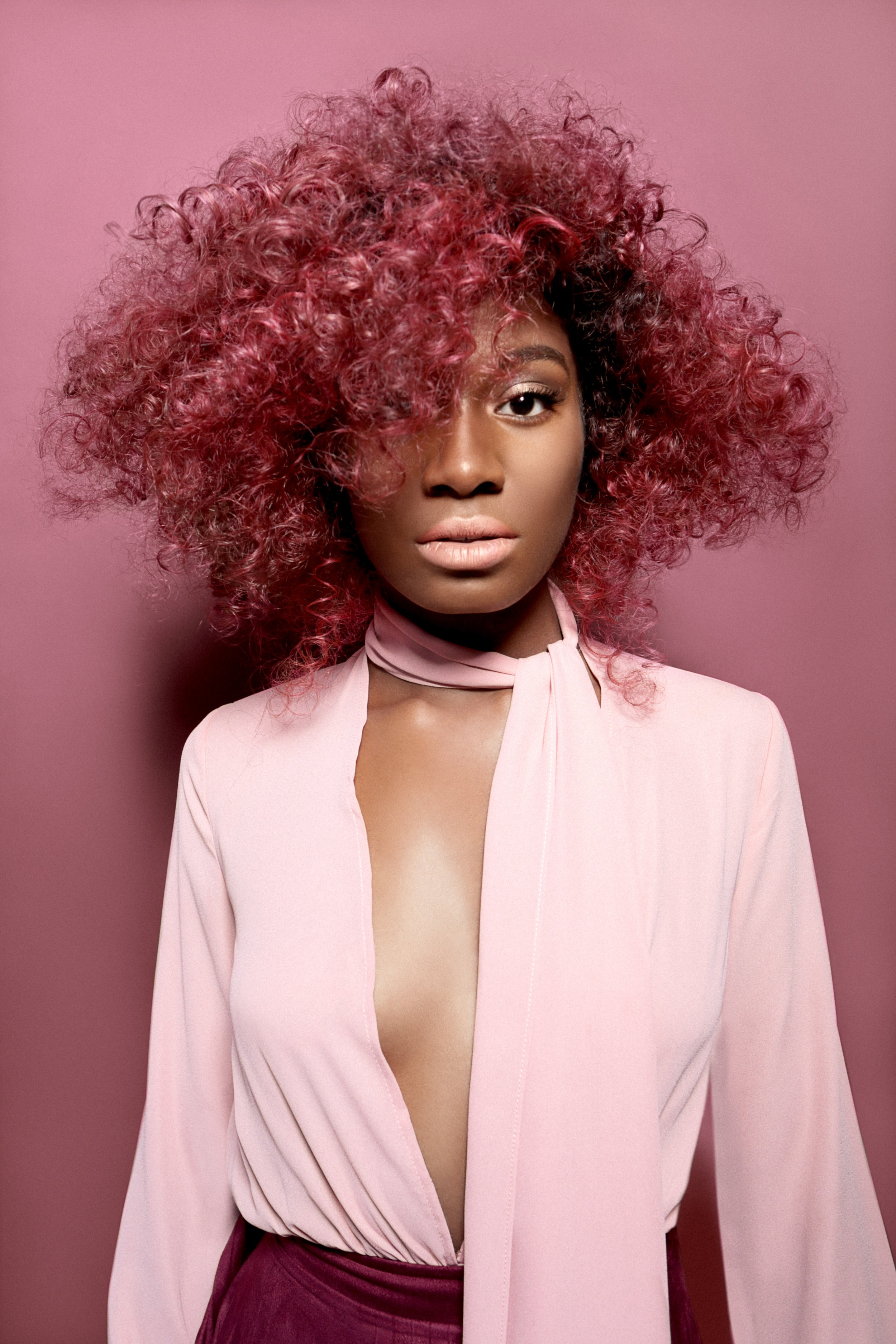 Hair by:
Tippi Shorter @tippishorter
Pre-lightened hair 1" off base through the ends with Joico Blonde Life and 20vol. Processed under steamer for 20 mins.

Toned with Joico Color Intensity semi permanent color. Alternating 1" sections with Rose and Magenta. Processed under cap and heat for 20 mins.

Cleansed and Conditioned with Mizani Moisture Fusion.

Detangled with Mizani Miracle Milk. Diffused curls using Mizani Twist and Coil Jelly.

Separated curls with Mizani 25 Miracle Oil and pinned hair into shape.


Saturate hair with water

Work MIZANI lived in texture cream throughout the hair

Using a comb and your fingers, create waves towards the front of the hair for movement and style

Clamp to set waves and spray with MIZANI HRM

Spray with 25 miracle to re saturate as needed. Mist throughout to refresh the wet look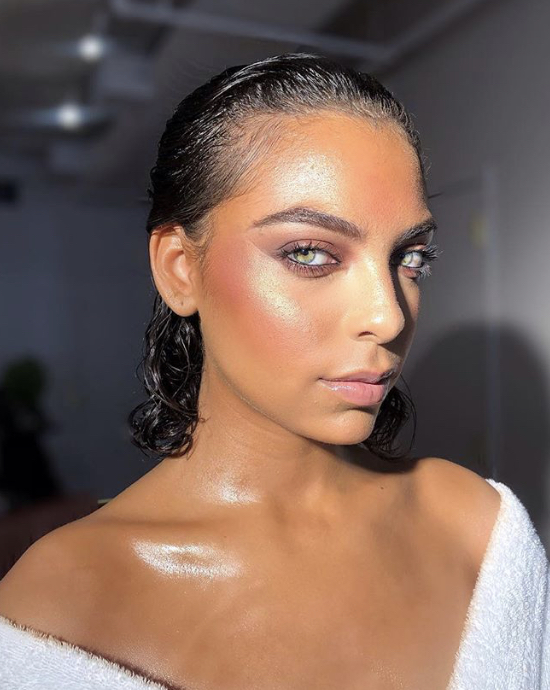 hair by:
ashley lee @alstyling